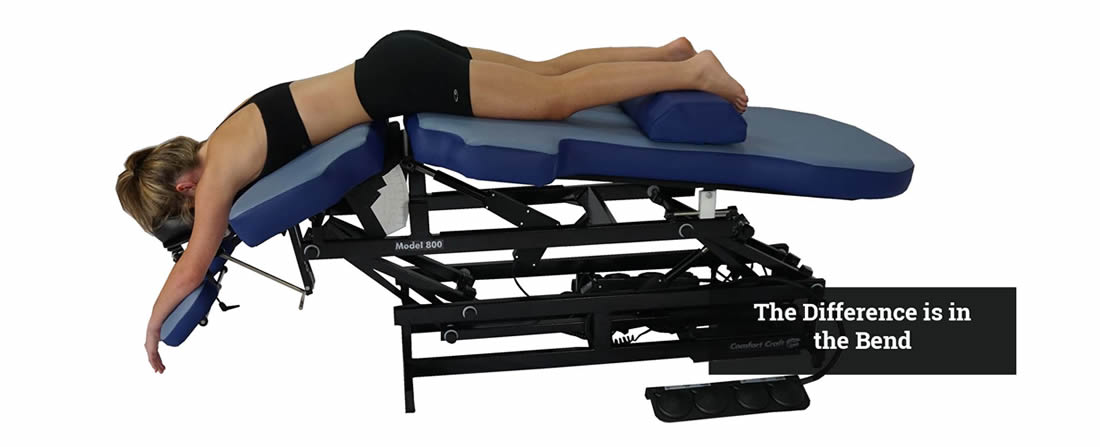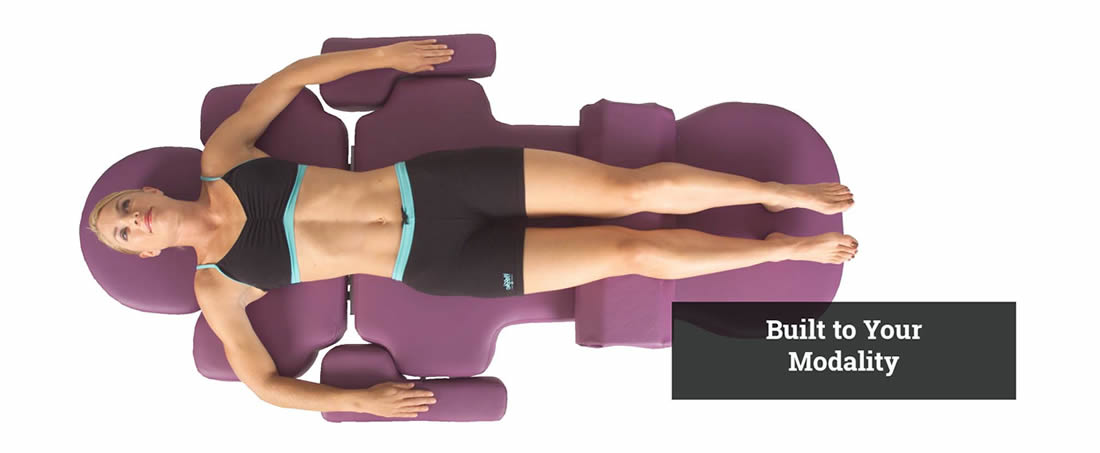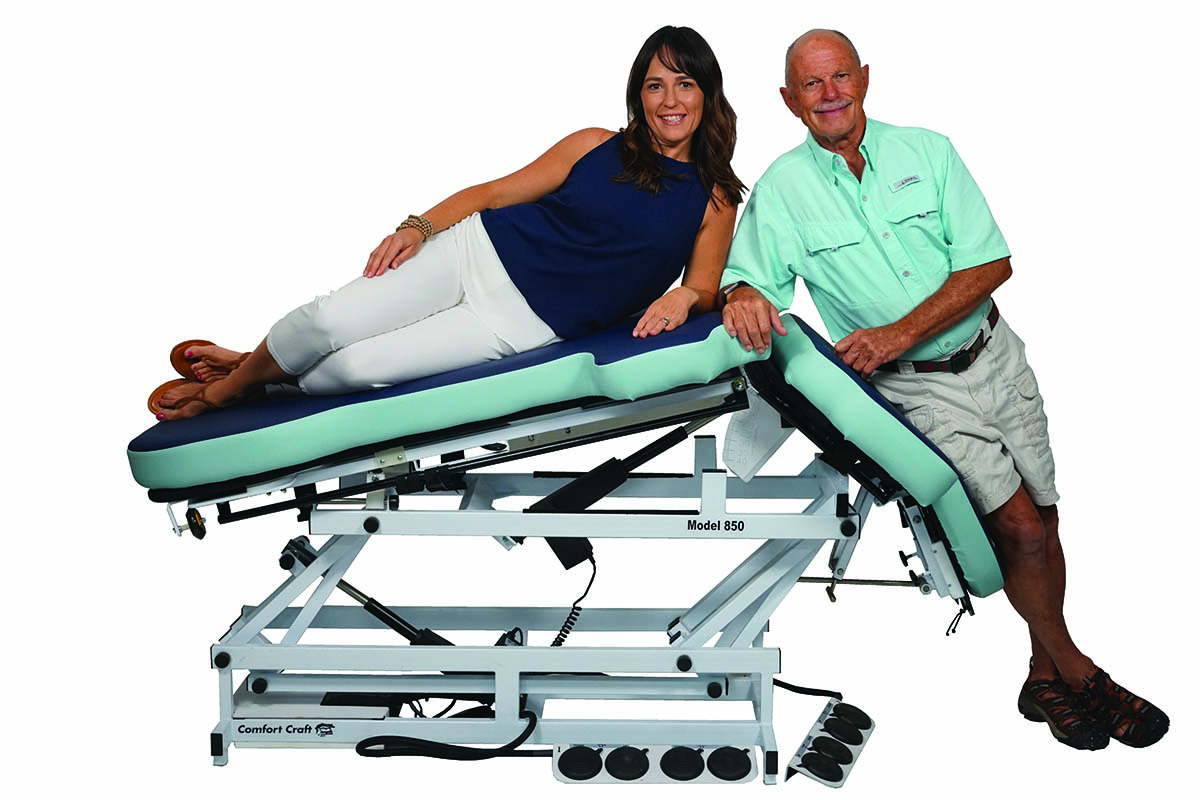 THE COMFORT CRAFT ADVANTAGE
Electric massage and bodywork tables have never been so ergonomically designed, strong, and comfortable, meeting a variety of massage therapy and spa needs, from one manufacturer! Comfort Craft leads the industry with smooth, quiet equipment that reduces therapist efforts by up to 50%, as the adjustable table bends NOT the therapist!
Comfort Craft tables improve treatment results while relieving therapist strain. Adjustable heights and angles enable therapists to use mechanical advantage and their own body weight, not their strength. Cutout pads let therapists get closer to the patient without constant strain, so they feel relaxed at the end of each day!
We address the treatment needs for Swedish, deep tissue, neuromuscular, sports, myofascial release, acupressure, barefoot, cranial sacral, hot and cold stone, Rolfing, lymphatic drainage, orthopedic, stretch therapy, active isolated stretching, prenatal, active release therapy, ashiatsu, structural integration, medical and St. John's neuromuscular. Accessories including stools, sideline pillow sets, linens, and more.
Each table features dual soft-touch air controlled pedals, sliding head rest, and all nylon bearings for ease of operation and long term low maintenance.
All Tables Manufactured in Longwood, Florida USA
EXTENDING THE CAREERS FOR THE FOLLOWING PROFESSIONALS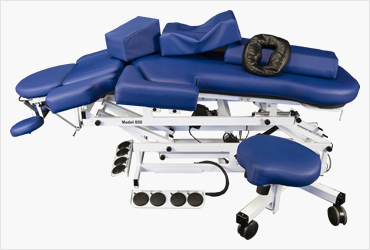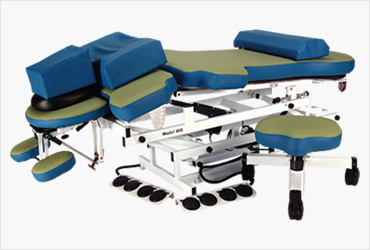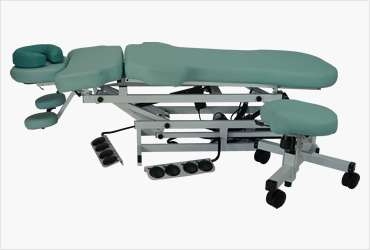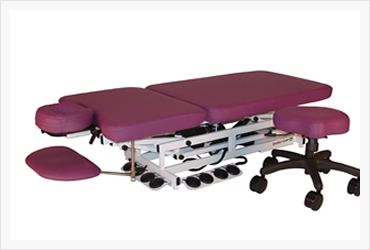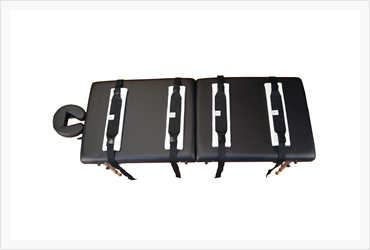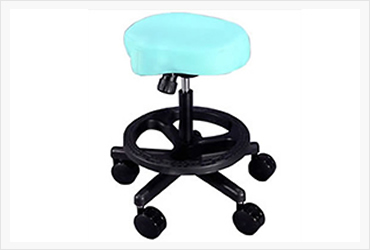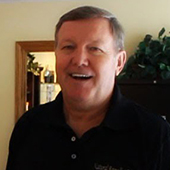 I bought my first table in 1994 and it is still used every day in our practice. My primary reason for purchasing was the ergonomic design, I have to say the value is unsurpassed. The tables last forever. We now own 10 of them!
Bill Moore
www.NaturalRemediesSpa.com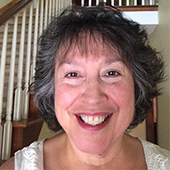 This table has saved my job. I have performed over 5000 massages in 6 years because of my Comfort Craft table. My clients comment on how "fancy" my table is and I always reply, "Yes, the massage is merely a bonus!"
lucy gonzalez-romero
Martinez, GA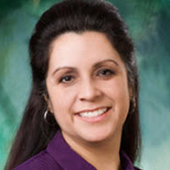 I have had my Comfort Craft table for over 8 years and I am very happy with it! It has saved my back. My clients love it. Thank you so much!
lisa fargo
Body Sage Massage Therapies
Massages
Chiropractor
Sport Therapy
Spa
Enter for a chance to win a stool just by registering to join our newsletter and receiving this year's catalog. All we need is your name and email below.
Comfort Craft, Inc.
125 N. Cypress Way
Casselberry, FL
32707, USA
(800) 858-2838
(407) 834-8979 fax