Why Massage Therapists Love Comfort Craft Tables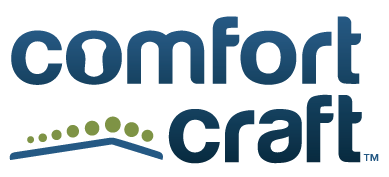 Physical therapists always work hard to give comfort and relaxation to their clients. Nevertheless, back pain doesn't just show up in the clients; many physical therapists can get tension in their body from all the effort they put up with all day during massage sessions. With the invention of Comfort Craft massage tables, though, both therapists and clients are benefiting. Our massage tables are not flat like the typical massage therapy tables. In fact, Comfort Craft tables have a mid-split design (or the bend, as we like to call it). This allows the clients to lie down more comfortably and to have a more pleasant massage session. As for the therapists, they too benefit from these tables. Take a look:
The Benefits of Comfort Craft Tables on Massage Therapists
Because of the mid-split design, therapists don't have to put strain on their shoulders, arms, neck, and back in order to give a good massage to their clients. The bend in the tables allows therapists to use their weight rather than their strength to give their clients a great massage like never before. This is a big reason lots of physical therapists swear by Comfort Craft tables and nothing else.
Other Benefits
Other than the amazing benefits of the client receiving a better treatment and the physical therapist having less discomfort during a given session, there are a number of other benefits for using a Comfort Craft massage table. Comfort Craft massage tables are great for the disabled since they can adjust to a height below 19". As a result, a bodywork professional can gain a bigger client list because of these height adjustable tables. Another fantastic benefit of some Comfort Craft tables is that they can be folded and packed for traveling, which means that if you need to do a massage session while in another city, you can take your equipment with you without a hassle.
Latest Model
All Comfort Craft tables have their own unique features and perks. For the purpose of our example, we are going to use the latest model, Model 850, to describe the wonderful benefits for both the client and the physical therapist of using a Comfort Craft massage table. Model 850 has a lateral rear unit, which will move 25 degrees in either direction for working the lower extremities during side-to-side movement. This unique feature was designed for ART (Active Release Technique) and other types of treatments that require movement during therapy. The second new feature is the removable shoulder extension at the front pad area. This design provides a front pad that can change from a 30"/32" wide pad to a 16" wide chest pad that allows for total shoulder movement in the face-down or face-up positions. We've also added special foam in the center of the pad for chiropractic-type adjustments yet still offer the comfort of a massage table.
What do you think of Comfort Craft tables? If you are interested in learning more, call us. Jim loves talking tables!