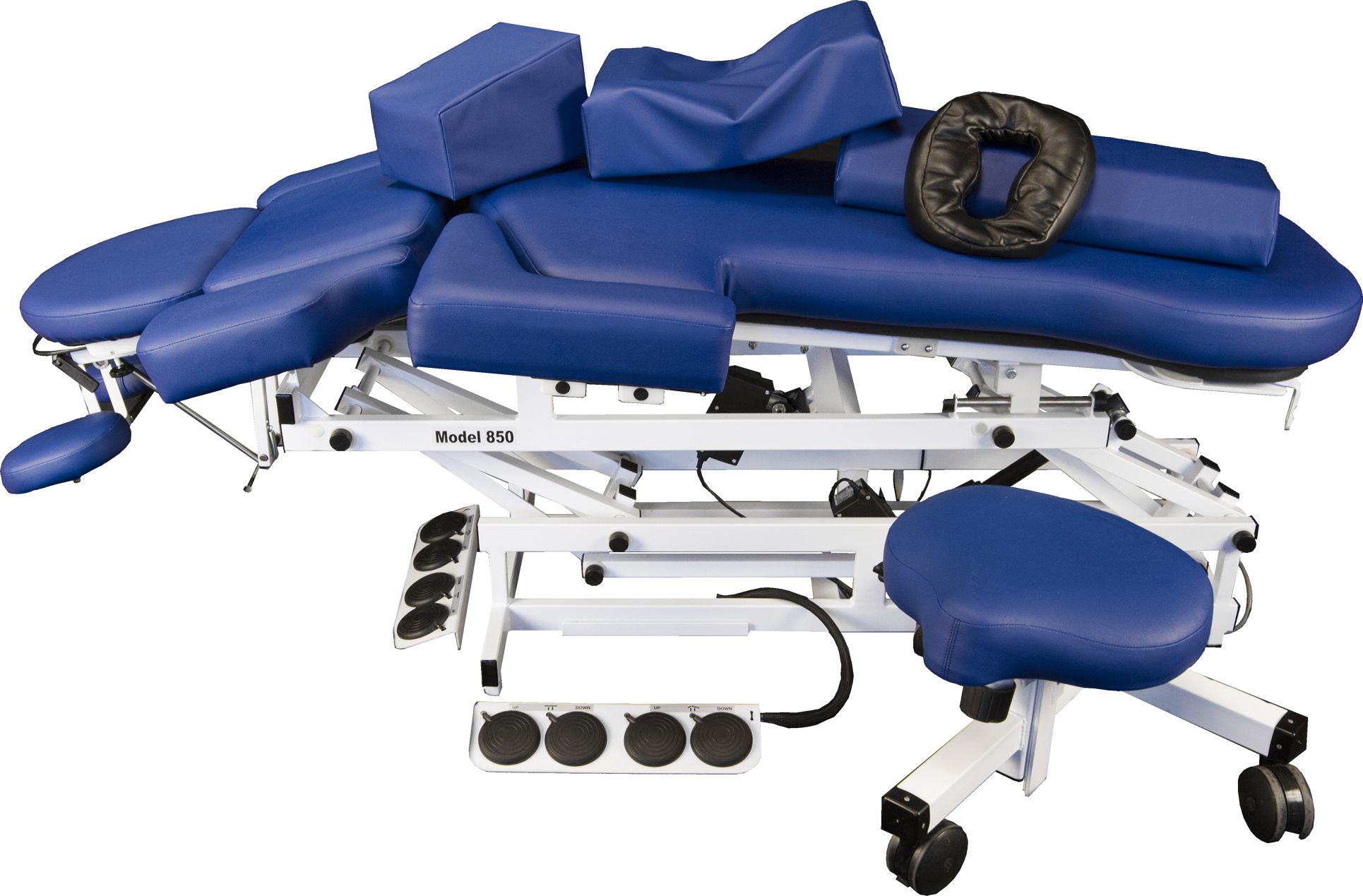 "Model 850 STP Package C"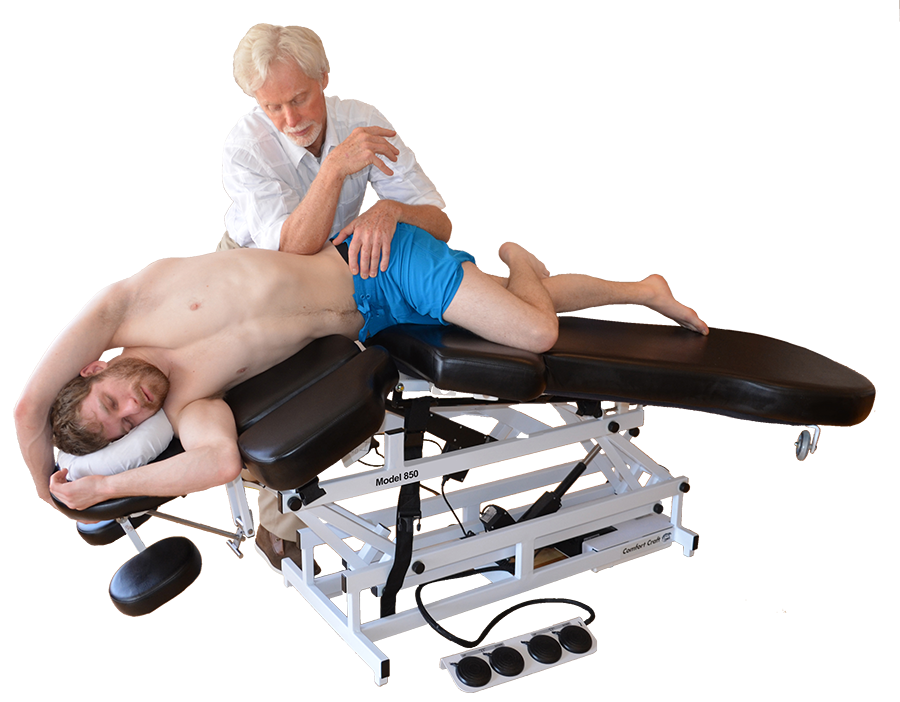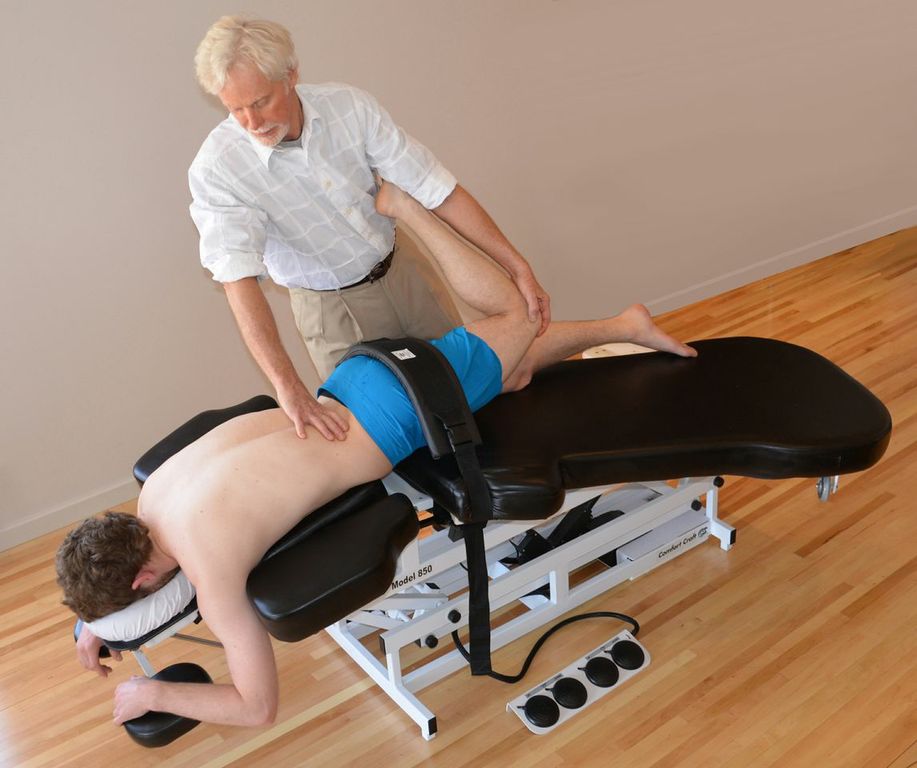 Comfort Craft has created another great Body Work table for the advanced Body Work therapist. This ingenious design has taken the model 800 to a new level with two key innovative changes.
First, the Model 850 has a lateral rear unit, which will move 25 degrees in either direction for working the lower extremities during side-to-side movement. This unique feature was designed for ART (Active Release Technique) and other types of treatment that require movement during therapy.
The second new feature is the removable shoulder extension at the front pad area. This design provides a front pad that can change from a 30"/32" wide pad to a 16" wide chest pad that allows for total shoulder movement in the face-down or face-up positions. We add special foam in the center of the pad for chiropractic-type adjustments yet still offer the comfort of a massage table.
---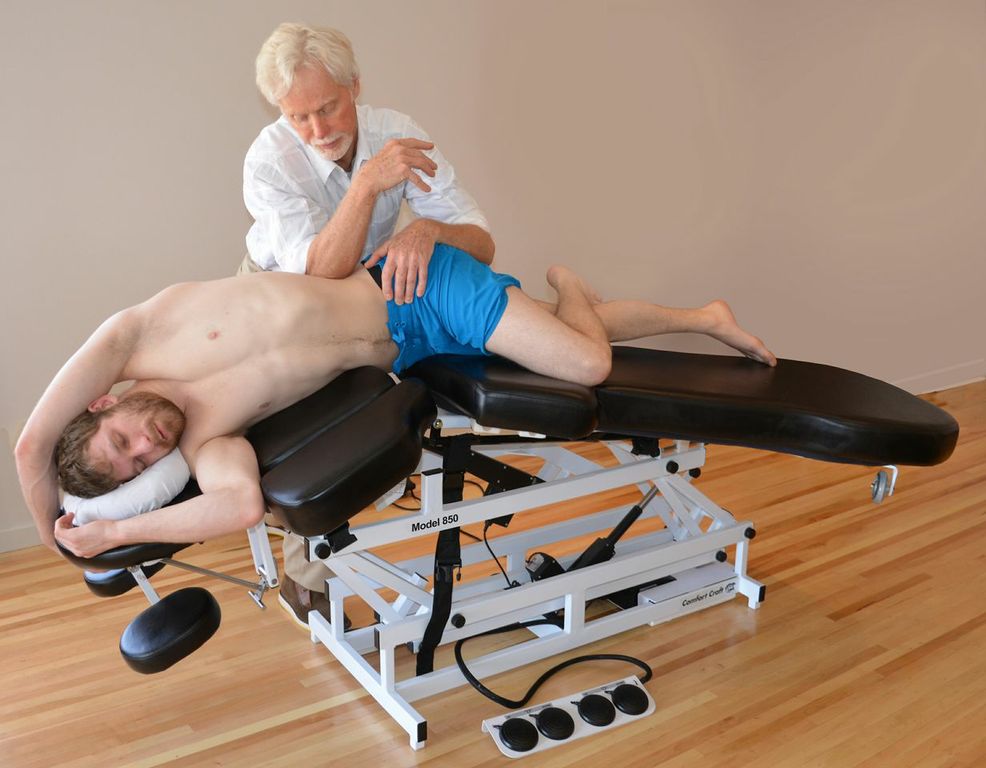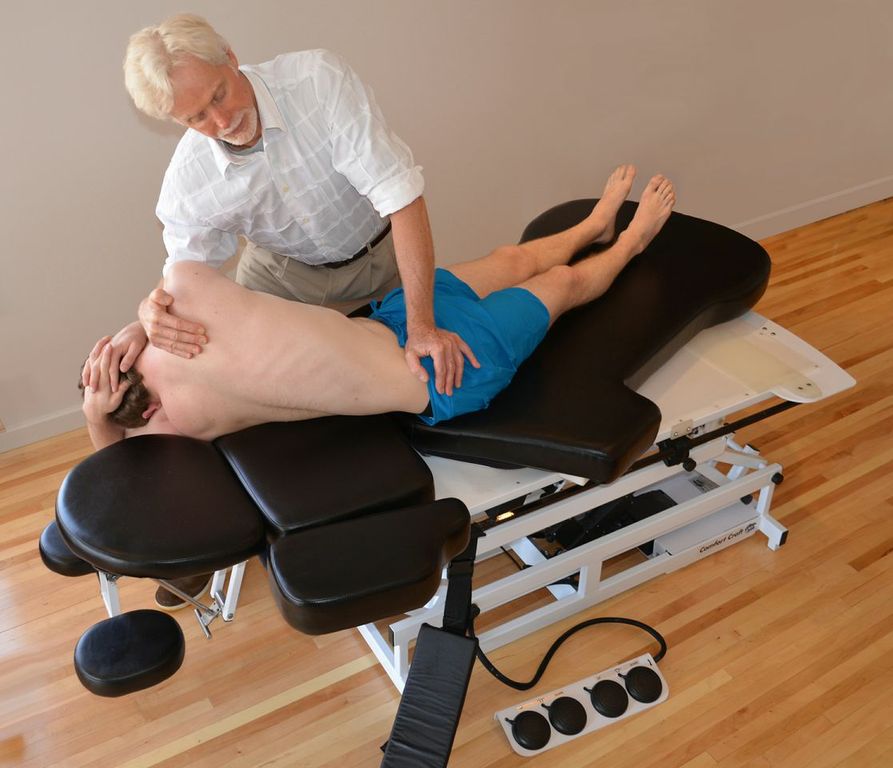 All the features of the table can be individually customized as part of our ability to design the best table for your own personal type of body work.
The Mid-Split
Comfort Craft pioneered the mid-split 20 years ago to help therapists take the body out of being on a flat surface. This creative approach allows the relaxation of the lower back and supports the arch of the body when lying face up. Another great benefit of the mid-split is that it can be used by therapists to help themselves with opening up their own front line due to overworking their own muscles. A two to three minute session can make a major difference in day-to-day work.
Another unique component of the Model 850 is the sliding headrest that allows the head to move independently in and out of the headrest, creating space during treatment. This is a major improvement for the patient over being placed in a non-moving foam pillow.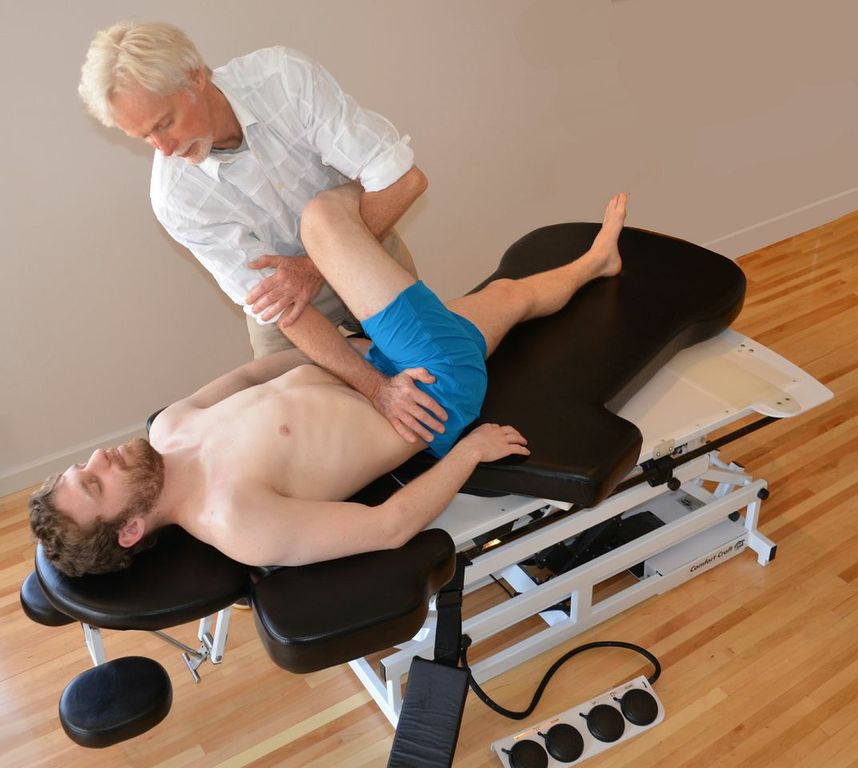 The Model 850 has been in development for over 6 years in collaboration with Erik Dalton and some of our Model 800 owners. We are pleased to release the latest designed Model 850 for the use by all professionals, such as chiropractors, athletic trainers, ART Therapists, Physical therapists, Rolfers and all advanced body workers.
Check out a short informative video on the NEW model 850!